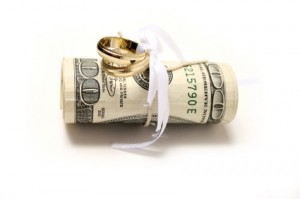 1.

Unconscionability


New York is an example of an unconscionability state.

"Considering all the provisions of the pre-nuptial agreement, the court also cannot say that it is so unfair 'as to shock the conscience and confound the judgment of any [person] of common sense.'" Crowther v. Crowther, 27 Misc.3d 1211(A), 910 N.Y.S.2d 404 (Table) (N.Y.Sup.2010).

A party seeking to rescind a prenuptial agreement "bears the very high burden of showing that it is manifestly unfair and that this unfairness was the result of overreaching" on the part of the other party to the agreement. Bronfman v. Bronfman, 229 A.D.2d 314, 645 N.Y.S.2d 20 (1st Dep't 1996).

"The public policy of this State favors 'individuals ordering and deciding their own interests through contractual arrangements.'" Van Kipnis v. Van Kipnis, 43 A.D.3d 71, 76-77 [2007],

Duly executed prenuptial agreements, including agreements executed in a foreign country, are accorded the same presumption of legality as any other contract. Greschler v. Greschler, 51 N.Y.2d 368 (1980).

"An unconscionable bargain has been regarded as one such as no [person] in his [or her] senses and not under delusion would make on the one hand, and as no honest and fair [person] would accept on the other." Hardenburgh v. Hardenburgh, 158 A.D.2d 585 (1990).

The doctrine of unconscionability has no application to property settlement provisions of separation agreements where there is no fraud, duress, overreaching or incompetence. Christian v. Christian, 42 N.Y.2d 63 (1977).

"[A]n agreement is not unconscionable merely because, in retrospect, some of its provisions were improvident or one-sided, and simply alleging an unequal division of assets is not sufficient to establish unconscionability."Schultz v. Schultz, 58 A.D.3d 616, 616 (2009).

2.

Fairness

Washington State is an example of a fairness state.

Factors to consider in Washington State:

(1) Proportional benefit between the parties,

(2) Restrictions on the creation of community property,

(3) Prohibitions on the distribution of separate property upon dissolution,

(4) Economic means of each spouse,

(5) Preclusion of common law and statutory rights to both community and separate property upon dissolution,

(6) Limitations on inheritance,

(7) Prohibitions on awards of maintenance, and

(8) Limitations on the accumulation of separate property.

A prenup that is "disproportionate to the respective means of each spouse, which also limits the accumulation of one spouse's separate property while precluding any claim to the other spouse's separate property" is substantively unfair. Bernard, 165 Wash.2d at 905, 204 P.3d 907 .

A prenup was "grossly disproportionate" where all value, income, and earnings from separate property would remain separate upon dissolution. In re Marriage of Matson, 107 Wash.2d 479, 486, 730 P.2d 668 (1986).

A prenup which waived any claim of right to separate property in the event of death or dissolution and effectively prohibited the growth of community property was substantively unfair. In re Marriage of Foran, 67 Wash.App. 242, 249-51, 834 P.2d 1081 (1992).

Other issues:

· The agreement cannot "promote" divorce. Does an escalator clause (property or support to increase upon reaching specified marriage milestones) do so? Probably not.

· Agreements cannot violate state's public policy, e.g. An agreement that "contemplates forbearance from having children" was held void as being contrary to the essence of a marriage.
Height v. Height
, 187 N.Y.S.2d 260 (Sup.Ct.1959)
*Jeremy D. Morley consults on international family law matters with clients globally, always working with local counsel as appropriate. He may be reached at +1- 212-372-3425 and through his website, www.international-divorce.com. Jeremy has handled hundreds of child custody and abduction cases and has written the leading treatises on international family law.