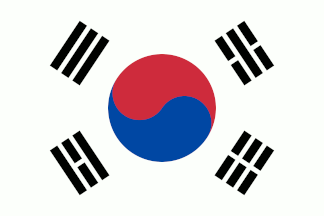 A senior U.S. diplomat met with South Korean officials Friday to discuss Seoul's planned accession to an international convention on the custody of children from international marriages.

The Hague Convention on the Civil Aspects of International Child Abduction aims to prevent parents in custody battles from abducting their children and taking them to another nation in search of a more favorable arrangement. It also lays out a procedure for promptly returning children to their original country of residence.

"We're here to talk about the Hague Convention on International Abductions with the ministry of foreign affairs," Susan Jacobs, the U.S. State Department's special adviser for children's issues, said ahead of talks with Paik Ji-ah, director-general of the ministry's international organizations bureau.

"All the partners want South Korea to accede to the convention," she said.

South Korean officials said they are making preparations to accede to the 1980 convention, with a Justice Ministry task force drafting a bill that outlines the government's role and rights with regard to the treaty. A rough version of the bill is nearly completed, they said.

Relevant government offices, such as the foreign, justice and welfare ministries, are laying the groundwork for the country's membership, which could come as early as this year after submitting the bill to parliament, officials said.
http://www.businessghana.com/portal/news/index.php?op=getNews&news_cat_id=&id=142014